As we prepare for Ellensburg's highly anticipated autumn events—which you can read more about below—we invite you to visit the Kittitas County Historical Museum to explore our featured fall exhibits! The upcoming season brings all-new exhibits and updated displays, which will debut during the First Friday Art Walk each month.

In September, we will launch a new exhibit highlighting a selection of Fraternal organizations in Kittitas County; October will bring an update to our Local Legends and Lore display; and November will feature a guest-curated display by Karl Lillquist of the Prater and Sherpa snowshoe prototypes. Plan to visit the museum each month to check out what's new!
Special Event Hours at the Museum
As Ellensburg's most prominent events, the famous Ellensburg Rodeo and the Kittitas County Fair each hold a remarkable history that continues to shape our town to this day. Celebrating 99 years of the Ellensburg Rodeo and 135 years of the Kittitas County Fair, we invite you to the Kittitas County Historical Museum to learn more about these two local traditions over Labor Day Weekend. Our special hours during the Fair and Rodeo are:

Friday, September 2
Open until 7pm for the First Friday Art Walk

Saturday, September 3
Closed during the Ellensburg Rodeo Parade, then open until 7pm

Sunday, September 4
Open 10am-4pm

Monday, September 5
Closed for Labor Day

Tuesday, September 6
Back to Normal Hours: Monday-Saturday, 10am-4pm
Special Event Hours at the Museum
The Kittitas Valley Early Iron Club is celebrating its 38th year of hosting the Threshing Bee & Antique Equipment Show!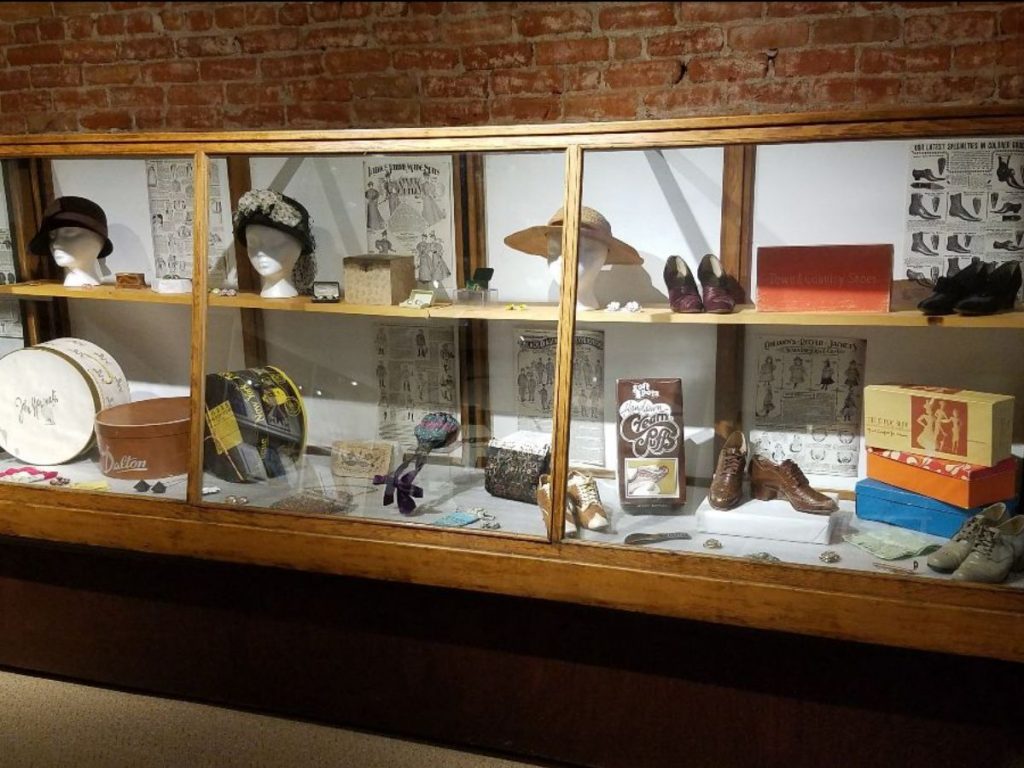 As one of the annual co-sponsors for this wonderful event, the Kittitas County Historical Museum invites you to join in on the fun on Saturday, September 17, and Sunday, September 18, at the Kittitas Valley Event Center. 
This Ellensburg tradition will include family activities, threshing demonstrations, tractor parades, antique displays, and more. Plus, we welcome you to visit the museum during this time to explore our historic tool collection! Click below to view the official Threshing Bee flyer.
Special Event Hours at the Museum
Bite of the 'Burg is back on Tuesday, September 20! Welcoming new and returning Central Washington University students to Ellensburg, this fun annual event features local businesses lined up on 4th Avenue to give out great food and swag. Plus, the Kittitas County Historical Museum will have a booth at Bite of the 'Burg this year. Swing by to learn about our upcoming programs, exhibits, and more!
Our Evening Lecture Series continues on Thursday, September 22, with David Benscoter's presentation on the Lost Apple Project! Benscoter is a retired FBI and IRS Criminal Division agent leading an effort to identify and preserve the heritage of apple trees and orchards in the Inland Empire. Click below to reserve your seat for what will surely be a fascinating lecture!
Let Us Take You Back in Time!
The Kittitas County Historical Museum is happy to work with groups or individuals interested in learning more about the history of our area. If you are hosting an event, activity, or special gathering, contact us about providing a historical presentation, whether it's held here at the museum or somewhere else within Kittitas County! Contact us to ask about your upcoming event and schedule a presentation.