The Museum is home to a very unique collection of antique automobiles.
Getting from one location to another has always been an important part of human culture, and throughout the years, the mode of transport has changed as technology advanced.
This display showcases six automobiles ranging from an 1899 Mobile Steam Runabout Dos-a-Dos to a 1923 Ford Model T Speedster.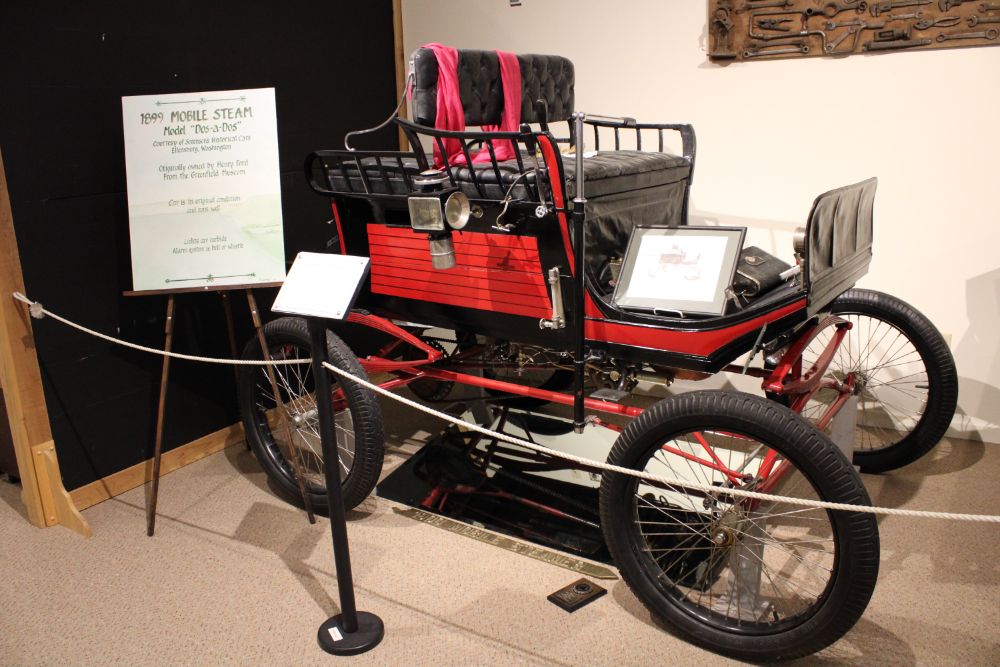 1899 Mobile Steam Runabout, "Dos-a-Dos"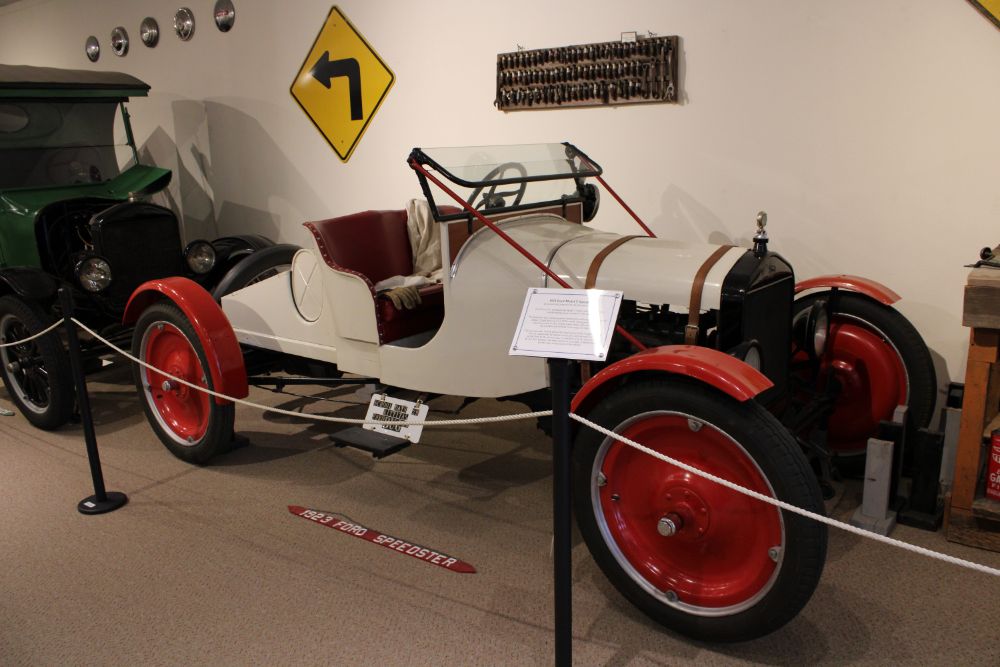 1923 Ford Model T Speedster